LatConsul SIA (Latvia)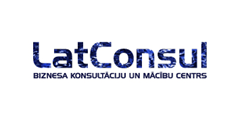 In the sociSDG project, Latconsul will focus on the SDG1: NO POVERTY.

LatConsul is a business consultation and training centre, active in the field of adult education in Latvia. Within 13 years since establishment in 2003, Latconsul Ltd. has become a stable company offering a wide range of courses, seminars, and business management consultations.
Specific areas of their expertise include:
• Thematic trainings for individuals, trainers, SMEs, municipalities and state institutions, and corporate clients,
• Develop innovative pedagogical concepts and learning environments,
• Implement innovative learning settings, pedagogical-didactical approaches for learning with digital media,
• Formative evaluation, provide input to project implementation and product development, Quality Assurance,
• Thematic areas: AE and VET, innovation and knowledge management, HRM, learning for social integration, foreign language and intercultural competences for cooperation.

Latconsul organizes language trainings, seminars on finance management, provides business consultations on validation evaluation and quality assurance and corporative training. The company has trained more than 12 000 Latvian trainers, entrepreneurs, managers and employees.

LatConsul provides various educational activities, such as:
• language trainings,
• training for trainers,
• project management and accountancy courses,
• time management and planning,
• fostering creativity and innovation,
• training for office managers,
• labour protection specialist courses, fire safety courses.

Among accredited training courses, language training has become the one of core daily activities of the LatConsul. LatConsul provides language training on different levels and engaging different teaching methods on English, German, French, Norwegian, Danish, Swedish, Finnish, French, Russian, Spanish, and Italian and now we are developing a new training course on teaching Chinese.
Latconsul is a member of the National Project Management Association and Latvian Association of Business Consultants, as well as European network "Coneed EU eGBildungswerk".

Latconsul developed and managed many projects within Lifelong Programmes with the aim to contribute to cooperation, quality perfection and implementation of innovations in adult education sphere at regional and European level, as well as developed projects in different areas together with local authorities and communities.

Visit their website here.